Rapid Air Movement (RAM) for growrooms and growtents
As hydroponic ventilation experts, RAM understands the importance of having the right balance of air movement for the growth and yield of your plants. We provide high quality, specialist ventilation equipment for grow rooms, grow tents and other hydroponic growing environments. All of our fans, carbon filters, ducting, fan speed controllers and air movement accessories have been designed by growers, for growers.
Pressure drop advice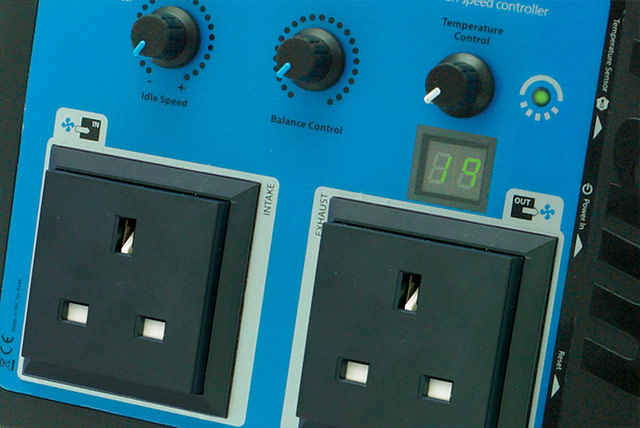 Why is ventilation important to an indoor gardening set-up?
Having the right ventilation set-up is vitally important to controlling temperature and humidity. Problems like disease, poor growth, yields and pest control issues are associated with a lack in control of these two factors. Ensuring there is a good supply of fresh air in indoor growing areas can be the difference between success and failure and therefore a need for the element of control. As well as supplying the equipment that provides ventilation, RAM also has the professional fan speed controller – the RAM AIR-PRO.
When growing in an enclosed space, we advise using both an extractor fan and an intake fan. The extractor will remove the moist, warm air (high humidity) along with other respiratory by-products and helps to replenish carbon dioxide. The intake fan should be placed at the opposite end of the growing environment to help control humidity and temperature and introduce carbon dioxide into the area.
Professional grow room ventilation
By making sure that you have the right filter, fan and ducting combination, you can save time, money and effort in the long-run. Measuring up your room correctly is highly important to ensure that the correct ventilation system is chosen and its subsequent success of maintaining an efficient growing area.